Welcome
Hi, my name is Bart, and I host and produce two monthly podcasts on a pair of topics I'm passionate about, Photography, and all things Apple.
Around the middle of each month I gather together a panel of fellow photographers, and we spend about an hour discussing a topic related to the art and craft of photography. The aim is to focus on ideas and techniques, and to be compeltely equipment and software neutral. Regardless of what camera you own, and what your skill level is, the hope is that you'll get something out of the show.
Around the end of the month, I gather together a panel of fellow Apple-watchers, and we take a 40,000 ft view of the month's Apple news. We avoif talk of rumours, and try to give a big-picture view of all Apple and the markets they compete in.
Support the Shows
These shows are free for you to enjoy, and free from ads, but they are not free to produce. If you'd like to contribute to the making of the shows, please consider supporting me on Patreon with a small regular contribution, or, making a once-off donation via PayPal.
---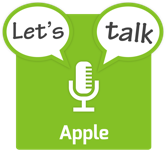 Let's Talk Apple (RSS | iTunes)
A monthly wrap-up of the big news stories that affected Apple and their competitors.
Recent Episodes
---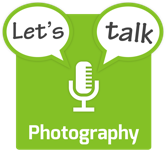 Let's Talk Photography (RSS | iTunes)
A different photographic topic discussed each month. The topics focus on the art and craft of photograhy.
Every now and then an episode of LTP will be decicated to answering listener questions - submit a question
Recent Episodes